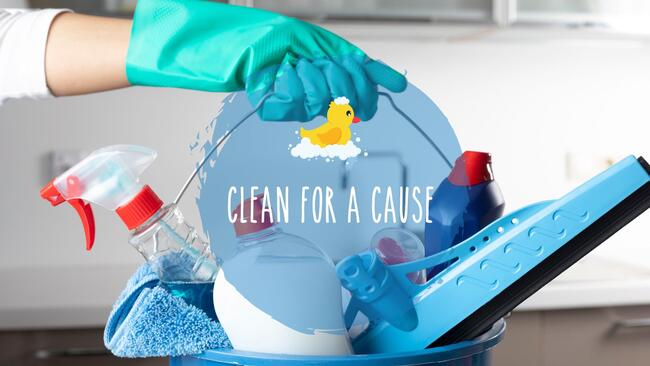 County
Fulton
Mason
Peoria
Tazewell
Food Pantry Network - Heart of Illinois is leading a Clean for a Cause campaign. The general public is invited to get involved individually or as a group.
During April 10 – 18, 2023, buy your cleaning bucket, add the items to your donation container and deliver it to your local food pantry. Visit the Find Food IL Community Food Map at go.illinois.edu/FindFoodIL to find details about food pantries near you. 
OR
Coordinate a Cleaning Drive and collect items to donate to a local pantry.
Clean for a Cause Campaign 
Step 1: Buy a cleaning bucket 
Step 2: Fill your cleaning bucket 
Paper towels 
Kitchen cleaner 
Bathroom cleaner & toilet bowl cleaner 
Toilet brush & holder 
Laundry detergent & dryer sheets 
All-purpose household cleaner 
Sponges or wash rags 
Dustpan & brush 
Dish soap 
Disinfectant spray 
Step 3: Donate your completed bucket to a local pantry!